I was surprised and delighted when i found out that i could have an impact play scene from a bonus task in the Dungeon. i also found the irony of a thorned flower leading to masochistic play to be absolutely delightful. my task was to pick 5 items, and i would receive 10 swats with each; i also had permission to insert my hush during play. i started by selecting my 5 items…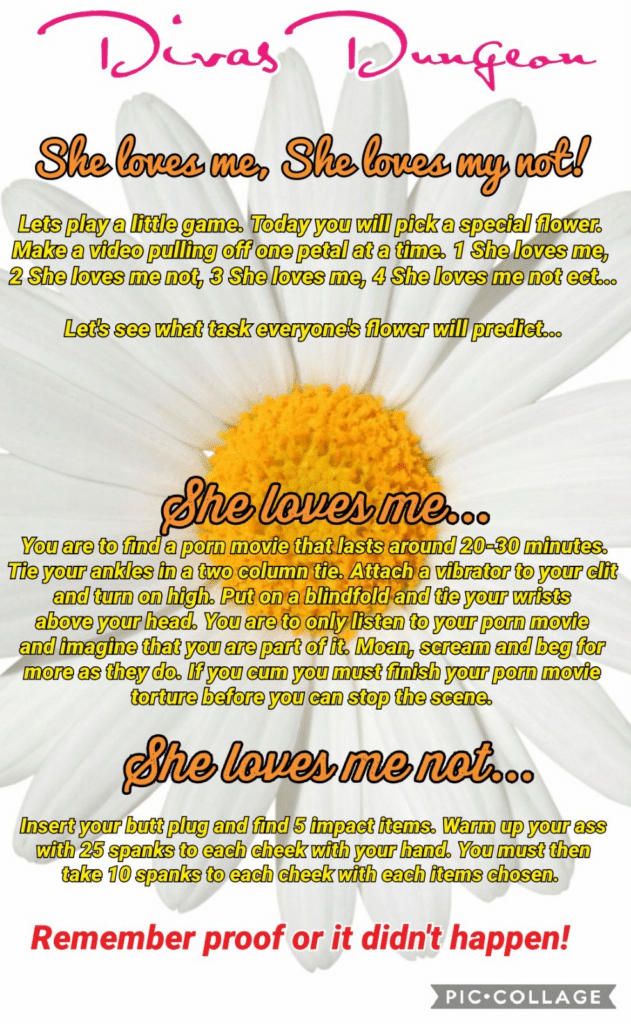 I selected a ruler, a paddle, flip-flops, a cane, and a leather slapper. i decided that i would go from thuddy to stingy in my ordering. after performing some warm up swats i started with my paddle. my first 10 swats were a lovely start, my paddle was large so i was able to warm up the entirety of my thighs very easily.

After my paddle i moved on to my slapper, i went almost full force, savoring the impact of each swat. i could immediately see some nice makes showing, nothing too crazy yet though.
after my slapper i broke out my flip-flop, this was ultimately the hardest hitter of the night. i may have underestimated its power but it was a perfect object to swat in the middle, i was well warmed up for it, and i wasn't going to go harder than i should, i was being cautious about my tolerance. my swats with the flip-flops were firm and powerful. they lift almost instant bruises and were immediately satisfying. 10 was the perfect number. i did take a few moments after my flip-flop swats to cool down. i had a glass of water and made sure i was in a good headspace.
After my flip-flops, it was time for my ruler, which was super stingy and a nice change of pace from the intensity of the flip-flops. at this point, i also had my Domi attached in replacement of my hush which also helped for an incredibly pleasurable experience. lastly was the cane, knowing it was my last impact item i was very slow and accurate, each impact was a wave of pleasure and pain that put me into a state of euphoria. by the time i finished the last of my swats i couldn't wipe the smirk off my face, not only was i calm and content, but i also felt incredibly submissive and grateful.