---
What is Figging?
'Figging' is the practice of using ginger root for stimulation. It is a form of sensation play, although it can also be considered a form of chemical play. Figging causes a moderate to fairly intense sensation that varies a lot from person to person but it causes a sensation quite unlike any other.
Most commonly, figging is the practice of peeling and carving a piece of ginger root into a butt plug and inserting it into the butt of a submissive. It can also be made into a small dildo for use in the vagina, thin urethra plugs or wedges rubbed on the clit or even nipples will cause a nice warming and tingling sensation.
The ginger oils start to release once it is warmed by body heat, creating a warming, tingling, then a mild burning sensation, that becomes much more intense especially as the submissive bears down around the ginger root plug. It's surprisingly easy to make, and is relatively inexpensive. One of the great things about it is that it is completely natural and/or organic and can create moderately intense sensations with minimal risks of injury or harm to the submissive.
The history of figging
Figging actually comes from the word "feaguing", which began when horse riders or breeders would insert an irritant (onions, tobacco, ginger, hot peppers and even live eels…) into the rectum of a horse, causing it to lift its tail. The tail lift was desirable as it showed off the quality of the horse and may make an older horse seem younger, more lively, more animated. Eventually, but thankfully figging was banned from use with horses.
Later, figging was reportedly used by the Ancient Greeks and the Roman Empire to punish female slaves, and during the Victorian era as an at home punishment for housewives.
Is it safe?
Everything we do has risks, the important thing is to make sure that you are aware of the potential risks and make an educated and informed decision before you try it out on yourself or are giving your consent to another human.
There are some claims that ginger may cause chemical burns, damaging the delicate anal (or other) tissues, but information supporting that claim is hard to find (I couldn't find any). As ginger is a natural substance, the burning one feels is the same burning sensation as eating a piece of raw ginger.
The primary safety concerns are:
Allergies: figging should never be used on someone who is allergic to ginger.
A poorly carved butt plug that is subsequently lost in the person's butt, requiring a trip to the hospital.
Tearing and damaging the anal tissue from trying to insert the root too quickly or roughly.
Fermenting
For those sadistic Dominants or pain loving subs who would like to step it up then fermenting the ginger is for you. Fermenting is pretty simple to achieve by placing it in a plastic ziplock bag and removing any air. Place it in the fridge for three to four days or until you see a bit of mold. Take it out, peel it and crave out your butt plug/dildo and you will have turbo charged sensations.
Picking your root…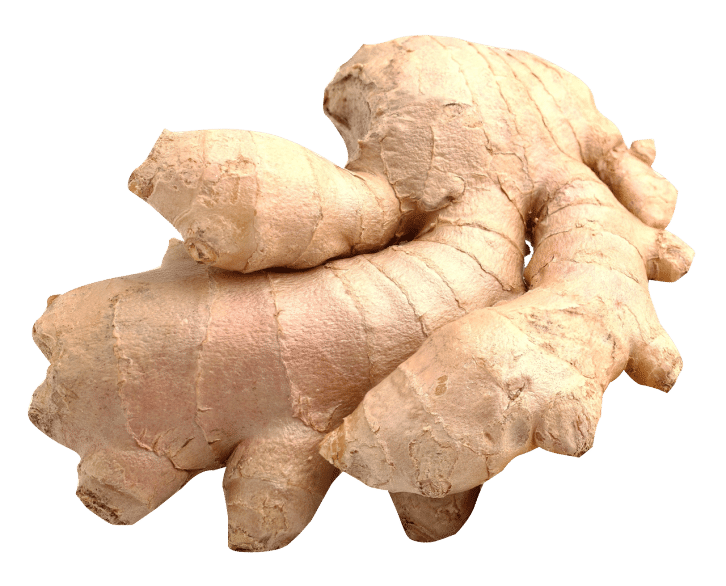 Choosing a perfect piece of ginger root for figging is actually really important. Try to find one that has a couple of 'fingers'. That will make creating the butt plug or dildo much more manageable. It also leaves some room for error. If you mess up during the carving process or make the plug/dildo too small, too wide, or if it breaks in your hand, you'll have another 'finger' spare to make a smaller plug/dildo.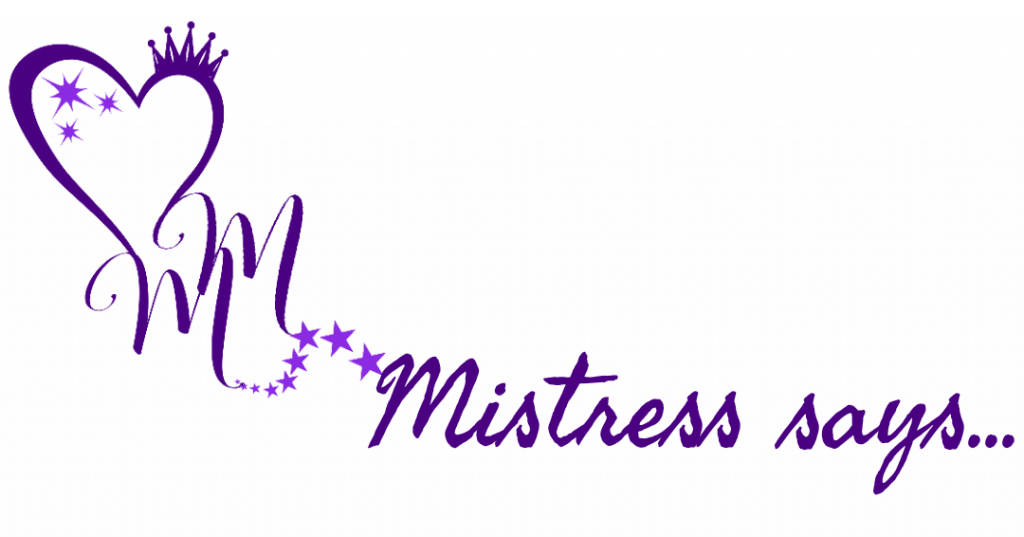 Make sure you choose a ginger root that hasn't already been cut. Buy a whole root, because if it's cut beforehand, the juices are much less potent and the burning sensation will be mild at best, and a big waste of time.
Make sure that the fingers of the ginger root are long and thick enough. Otherwise, they might snap while you're trying to carve them into a butt plug or dildo. Even worse, if they are too thin, they might snap while inside of you.
If you are only looking to stimulate the clit or nipples, then the size won't really matter as long as you can hold onto it comfortably.
It is crucial that you have enough room to make a solid, tapered base for a butt plug. You don't want it to slip inside your butt and get 'lost' ruining your experience and ending playtime instantly.
Carving your root…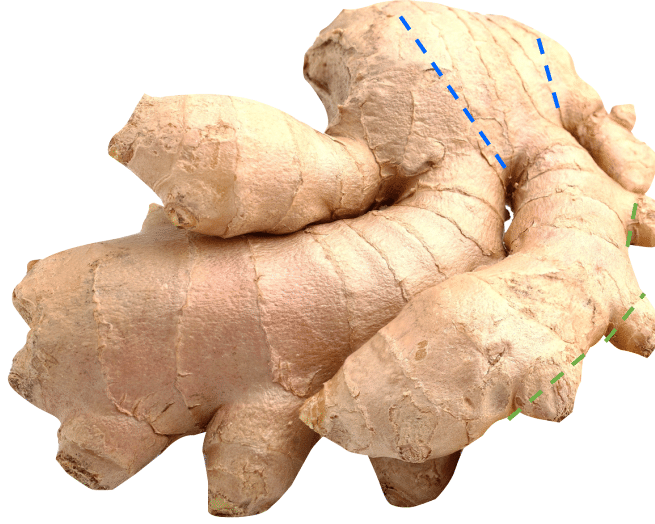 STEP ONE: Take a good look at your ginger root and determine the strongest and best shaped finger to use. Don't just cut a finger off and try and carve it into a plug, it won't work well. The heart (solid center) of the root is going to form the base of your butt plug. You need to ensure that you have enough thickness and length to carve a flared base that will prevent your plug from getting sucked inside your body. If you are carving a dildo, the heart makes a great handle for extra depth.

STEP TWO: Using a sharp knife, trim off all of the excess fingers as above.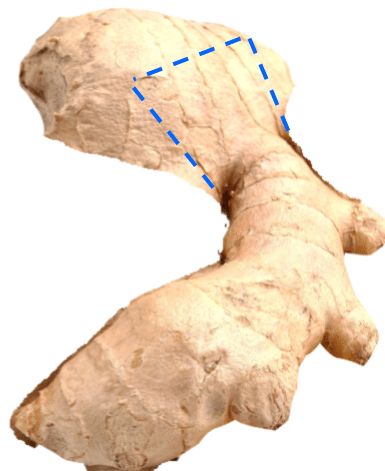 STEP THREE: Using a sharp knife you need to cut into the heart (solid center) of the ginger root in a 'V' shape (blue dotted lines) from the point where the finger connects with the heart of the root.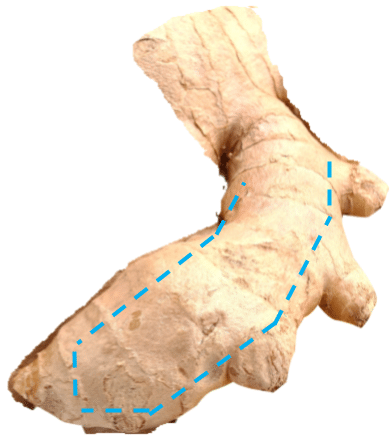 STEP FOUR: Carve out your basic butt plug shape, removing all the knobbly bits. Carve the tip to be slightly tapered (for easy insertion) and rounded off, but don't make it to pointy.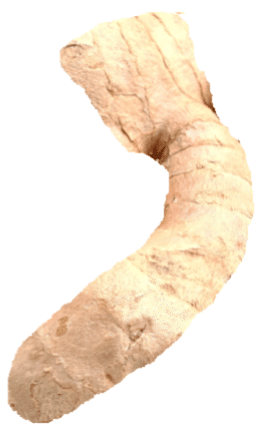 STEP FIVE: Carve a tapered neck (not to thin) at least a half inch wide at the base so the anus has something to hold onto and not slide in or get 'sucked' inside your butt by your sphincter muscles.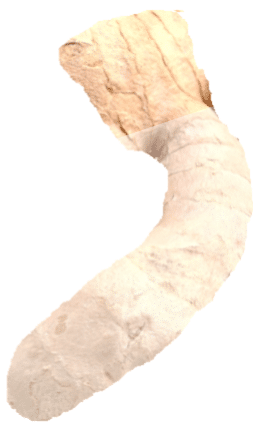 STEP SIX: Peel all of the skin off, but don't cut away too much flesh, using a peeler instead of a knife will help prevent this. Using a teaspoon smooth out all the sharper, uneven bits and make the surface of your butt plug/ dildo as smooth as possible.
Now you are done! Rinse your butt plug/dildo under cold water and wash your hands thoroughly, you don't want to get ginger oil near your eyes.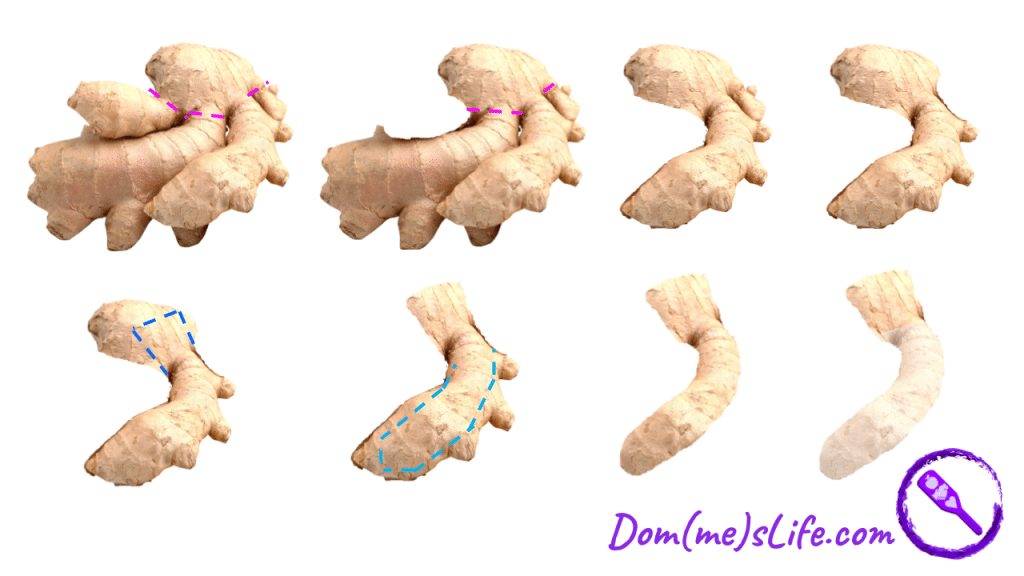 Getting rooted…
Lubricate your butt plug if you choose and insert it. Go slowly, apply only enough pressure as needed to gently penetrate and prevent the shaft from breaking. Insert the plug up to the neck so it sits comfortably with the base out, just as you would with any other type of butt plug.
If you don't feel anything right away, be patient. The ginger oils start to release once they are warmed. The sensations can last anywhere from five minutes to a couple of hours depending on the sensitivity of the person and the potency of your ginger root. Generally you can expect them to last around 15-30 minutes. After the oils have dried up the sensations will die off. You can remove the plug and scrape the surface with a teaspoon to release more oils and reinsert it several times if you wish. Do not reuse your ginger root for another scene, they are a single play item and it must be discarded after every scene.
What you choose to engage in whilst figging is totally up to you and your imagination. But remember that any activity that causes the person with the ginger root inserted to clench will intensify the feeling by making the root release more oils. Impact play goes really well with figging, from a prolonged hand spanking, light flogging, to using a cane, crop or whip will all keep that oil flowing. Mastibation is another good match, the closer one gets to orgasm the harder they clench. Edging is fun especially when you aren't/don't allow orgasms, the prolonged torture is delightful.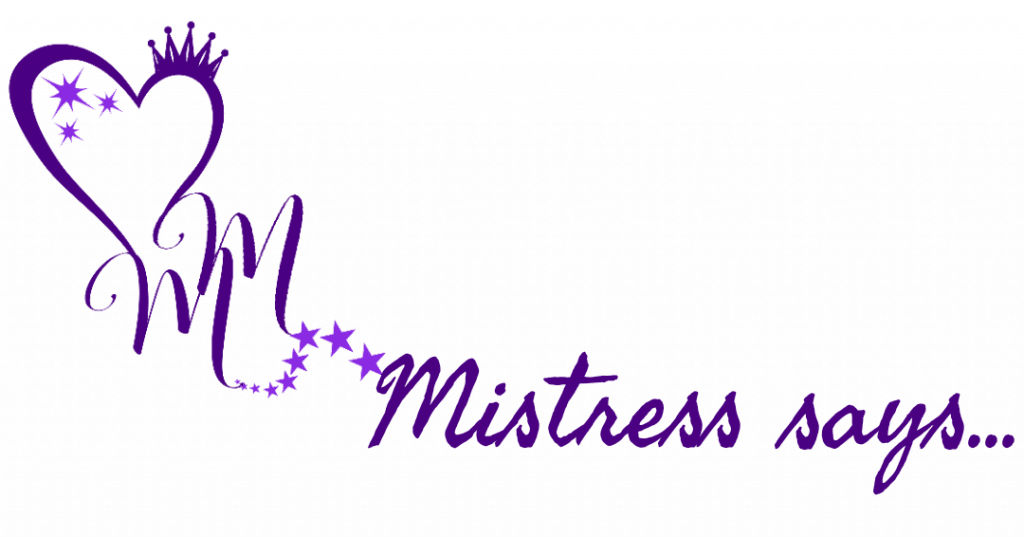 Test your butt plug/dildo for strength and integrity by pushing it firmly against the palm of your hand as if you were applying enough pressure to insert it into your butt. Believe me it's much better for it to snap now than later.
While it is always recommended to use lots of lube for any form of anal play. When it comes to figging the lube will actually form a barrier preventing the ginger oils from making contact with your anal tissue and limiting the sensations to mild or near nonexistent. The ginger root oils generally provide enough lubrication for insertion but it's common practice to use water or saliva. What you choose to use is entirely up to you.
If in the unlikely event that the ginger root does snap and get stuck inside don't panic just yet, but try this as soon as possible. Being that the ginger root is natural and relatively small you will most likely be able to expel it naturally by going to the bathroom as per usual or by squatting and bearing down. If you can expel the piece of ginger, then you can avoid an embarrassing trip to the doctor or ER.
---
Acknowledgments: This article would never have been possible if it wasn't for the hard work and dedication of cupcake. I will be forever grateful. – https://fetlife.com/users/1421507
Contributors: Researched, written and published by Mistress Michelle, cupcake and Umlindi.
All photos and images are the property of Mistress Michelle and Dom(me)sLife.